In 2022, HCAS was awarded a six-year accreditation by Accrediting Commission for Schools, Western Association of Schools and Colleges (ACS WASC)!

ACS WASC is a world-renowned accrediting association and one of the six regional accrediting agencies in the United States. The organization works closely with the Office of Overseas Schools under the U.S. Department of State and assists schools worldwide.
Accreditation is based on a comprehensive school improvement process that includes campus visits, a school self study and submission of a schoolwide action plan, submission of progress reports, and subsequent reviews. Accreditation is a continuous cycle of quality in four phases – 1) reflect/evaluate, 2) design/plan, 3) implement/monitor, and 4) reassess/refine.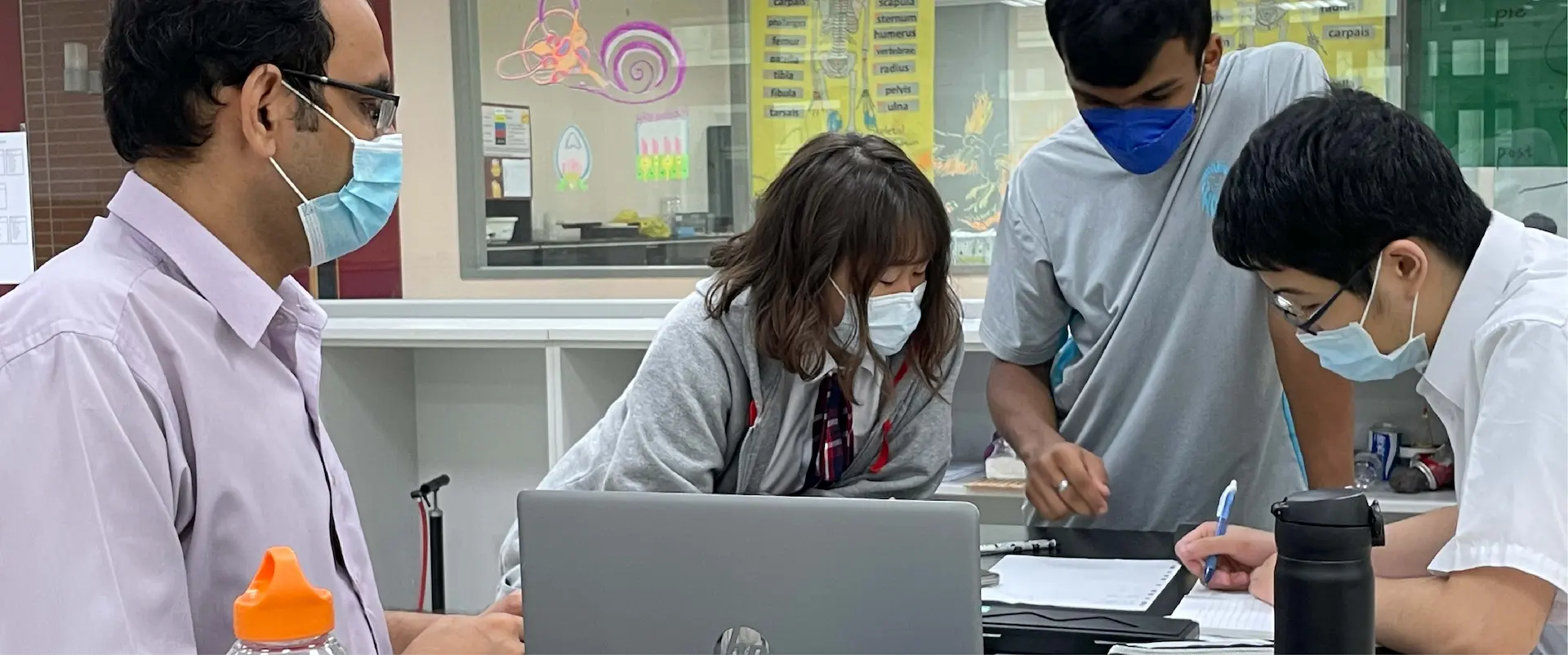 Being accredited means that our school's ongoing improvement journey is validated as being of high quality. We have a sound educational plan, and the credits that students earn at HCAS will be recognized by the world's leading universities as being equivalent to the credits earned at a high school in the United States.
We will continue reflecting and making improvements that meet the needs of our students and staff, as we strive to provide world-class education for our students. As it is not easy to obtain a six-year accreditation, this Lion Pride certainly celebrates the joint efforts of our staff and school community through this process.

– 2022 –
AP Computer Science
Female Diversity Award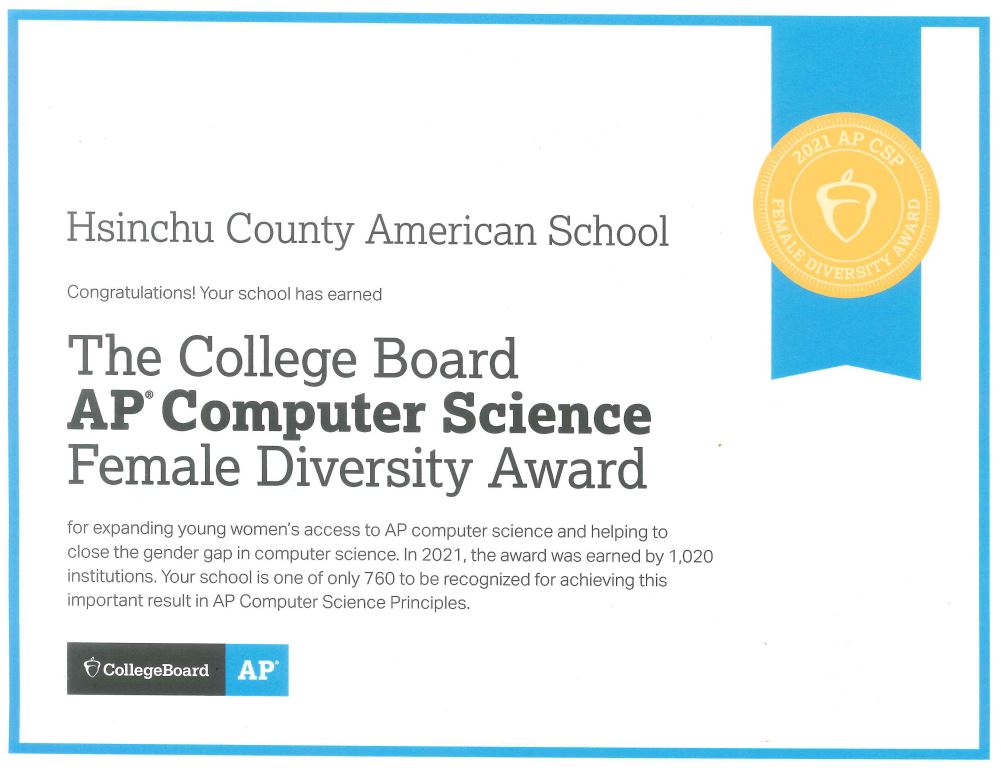 – 2018 –
First Place in the Creativity
Competition in Middle School