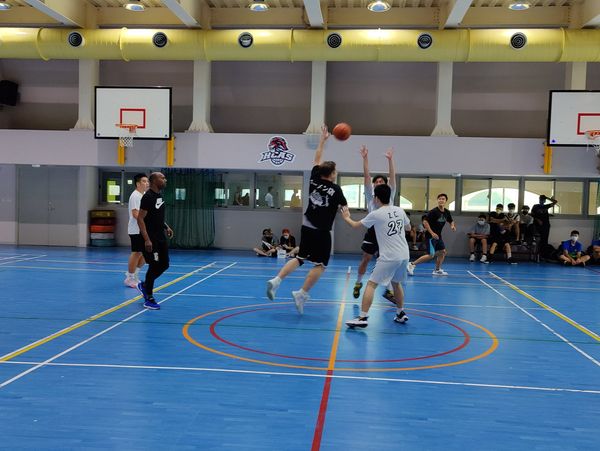 We had such a great time at our annual students versus staff basketball game! Our Boys Basketball Team claimed victory against some of our staff members, but our staff look forward to a rematch.
Thank you, Coach Shane and Athletics Coordinator Sarah, for organizing this event! We also appreciate Mr. Vickers, Mr. Toyne, Mr. Lin, Mr. Ma, Mr. Boissin, and Mr. Bryant for their participation!
We look forward to our friendly soccer game today!