The Governing Board is dedicated to carrying out the mission of HCAS. The Board is responsible for the overall governance and strategic oversight of the school. This group collaborates and works closely with the Principal to support the school's efforts and ensure the fiscal sustainability of HCAS.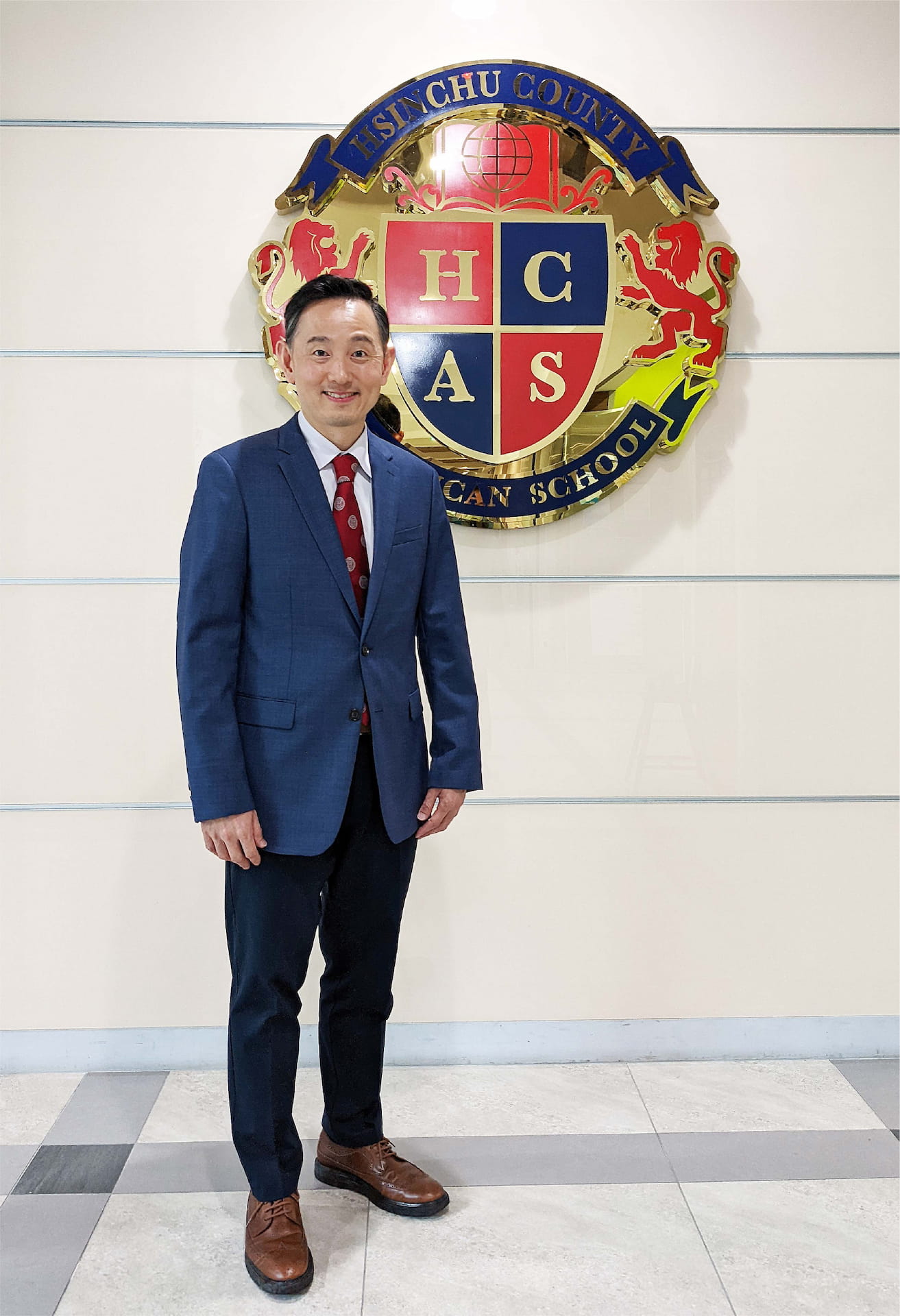 It is an honor to welcome you to our school community and share with you about our school's purpose and why. First and foremost, we are grateful to the founder of our organization Dr. Huang for creating a foundation for which we can build upon. Education is paramount to him because it ultimately changed his life for the better and enabled him to lift his entire family out of poverty. Furthermore, education allowed him to give back to society through the founding of a hospital and schools. Most importantly, he recognized the importance of education in its ability to improve lives. It was with this belief our school was founded upon. 
As products of North American education, the younger founding members of the school have a deep appreciation for Western education and the abundance of opportunities it provided. To give back, the vision is to recreate the North American private school environment for our students in Taiwan and become a world class international school that helps our students to go on to study in leading universities around the world and create their own opportunities and successes. 
On a personal level, this journey has been a thrilling experience filled with many lessons. In the past my metric for success has primarily been motivated by fulfilling personal goals and interests. The myriad of challenges that we have faced as a school have taught me the importance of serving a larger purpose beyond ourselves through the lives we touch, serve and helped to improve. Ultimately, I believe through supporting our students, their families, and our community, we can improve this world. 
Most importantly the school's purpose and why is what everyone brings to it. As our PTA founding President often says, "Make it better". We will continue to improve our school and ourselves. As WASC champions, "We Are Student Centered" and "committed to students' learning and wellbeing". We will adhere to these values to guide our continuous school improvement process. As our school motto says, "We shall either find a way or make one". We will continue to innovate and persevere in finding ways to help our students to succeed. We are excited to be on this journey with everyone to continue to give meaning to our school's purpose and why. 
Peter Posen Huang
HCAS Board Chairman